Access the top 5 highly vetted talent.
Check out our new solution for a quick find on your hunt for profiles.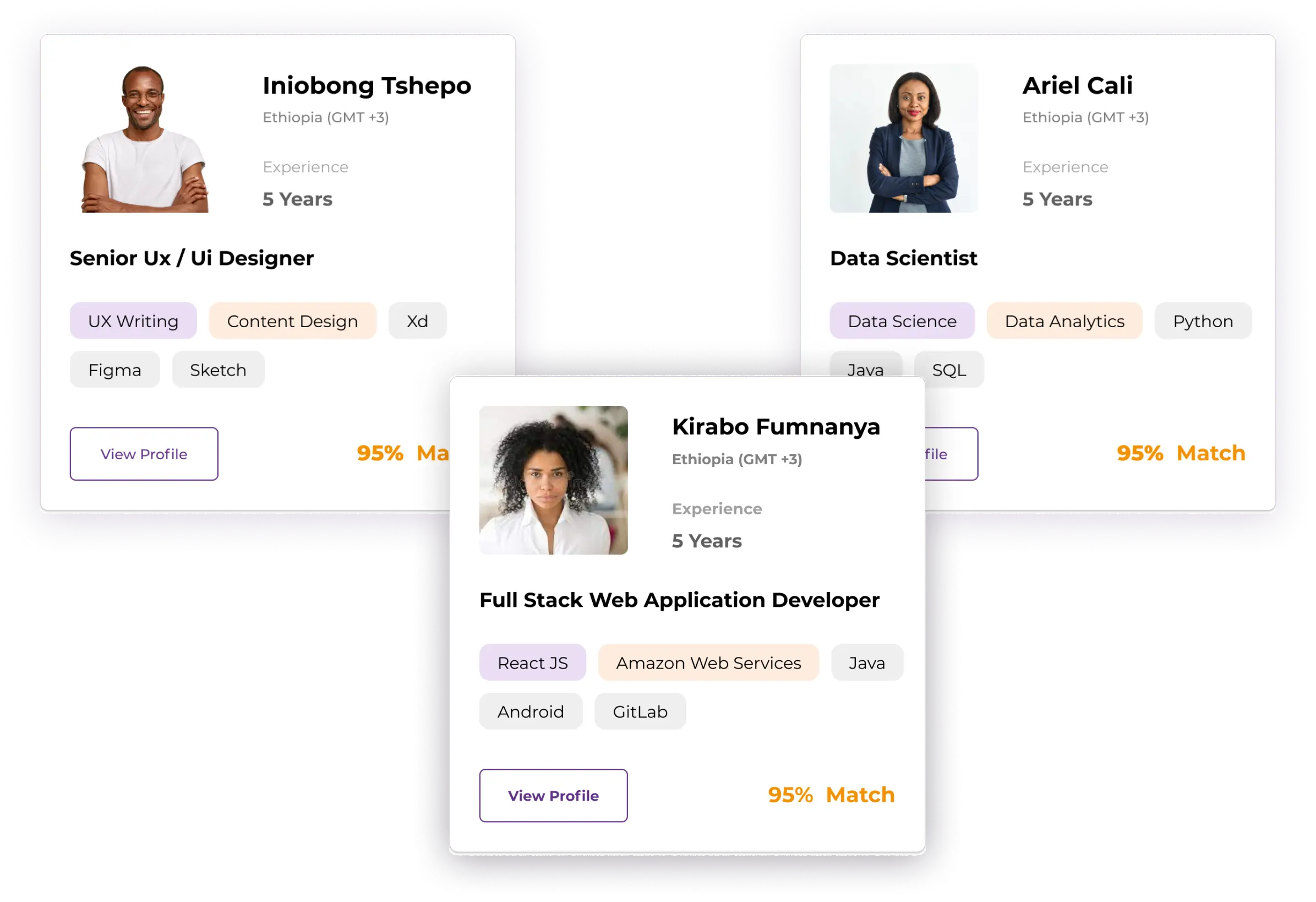 Find and Hire Vetted Top Talent
Hire freelancers or permanent staff from our talent pool to work remotely or on-site.
Search and get matched with qualified professionals in seconds.
Allow us to assist you by identifying qualified talents on your behalf